Technology
PDC Systems in conjunction with it's clients and the manufacturers of Remote I/O offer systems suitable for Hazardous and Safe Area in either a combination of both or as systems suitable for the zone of operation.
---
Maximising Efficiency
Remote I/O allows the client to reduce the infield scope of work by the reduction of multi core signal cables and of the costs involved with the installation and maintenance of these multi core cables.
Remote I/O allows for on skid installation, localised wiring between Field Sensors and Control Elements and the Safety Barriers required for remote I/O installations.
The impact is the removal from a Local Instrument Room all marshalling and safety
barrier enclosures, resulting in space reduction.
The on skid approach means that any skid can be constructed onshore and fully wired, tested and accepted prior to load out on to a Platform or Rig.
Utilising components that are individually certified in conjunction with simple apparatus allows for either Scada or Control Panel with Mimics to be implemented at time of engineering design.
Interfacing the field mounted skid apparatus requires only two control function cables:
1. Power Supply.
2. Profibus PB or Modbus Interface.
Power to supply electric motors on skid can either be interfaced locally or depending on size of motor then interfaced to Motor Control Cabinet located in safe zone. This can be addressed via the communications link and intelligent motor control modules.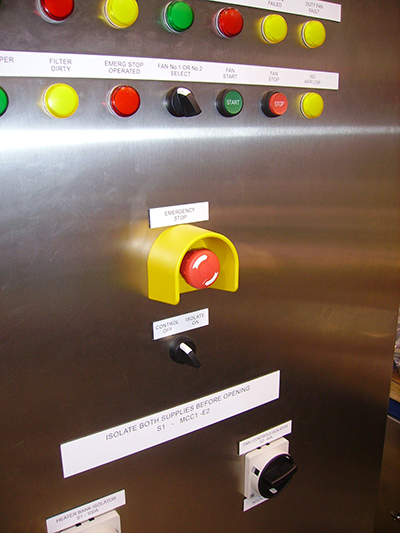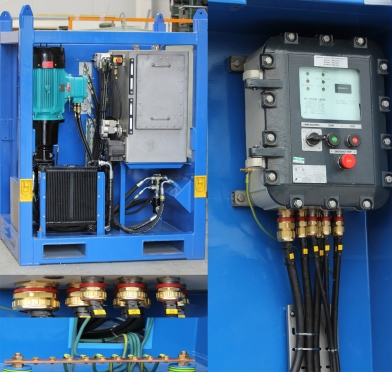 ---
Benefits
Designed to be User Friendly.
Considerable Cost Savings in Hardware and Wiring.
Reduced Cabling.
Reduced Cabling Consumables (Cable Tray, Glands, Transits etc).
Reduced Personnel Installation Time on Site.
Systems Factory acceptance Testing.
Reduced Engineering Time.
Reduced On-Site Maintenance.
No Need for Local Instrument Room for Signal Marshalling.